Looking for a place to organize your next event? ?? Look no further because now you can rent a cinema hall for your event! Perfect for events such as talks, seminars, movie screenings (duh!) and even for celebration for you and your friends - our hall is the suitable place for you!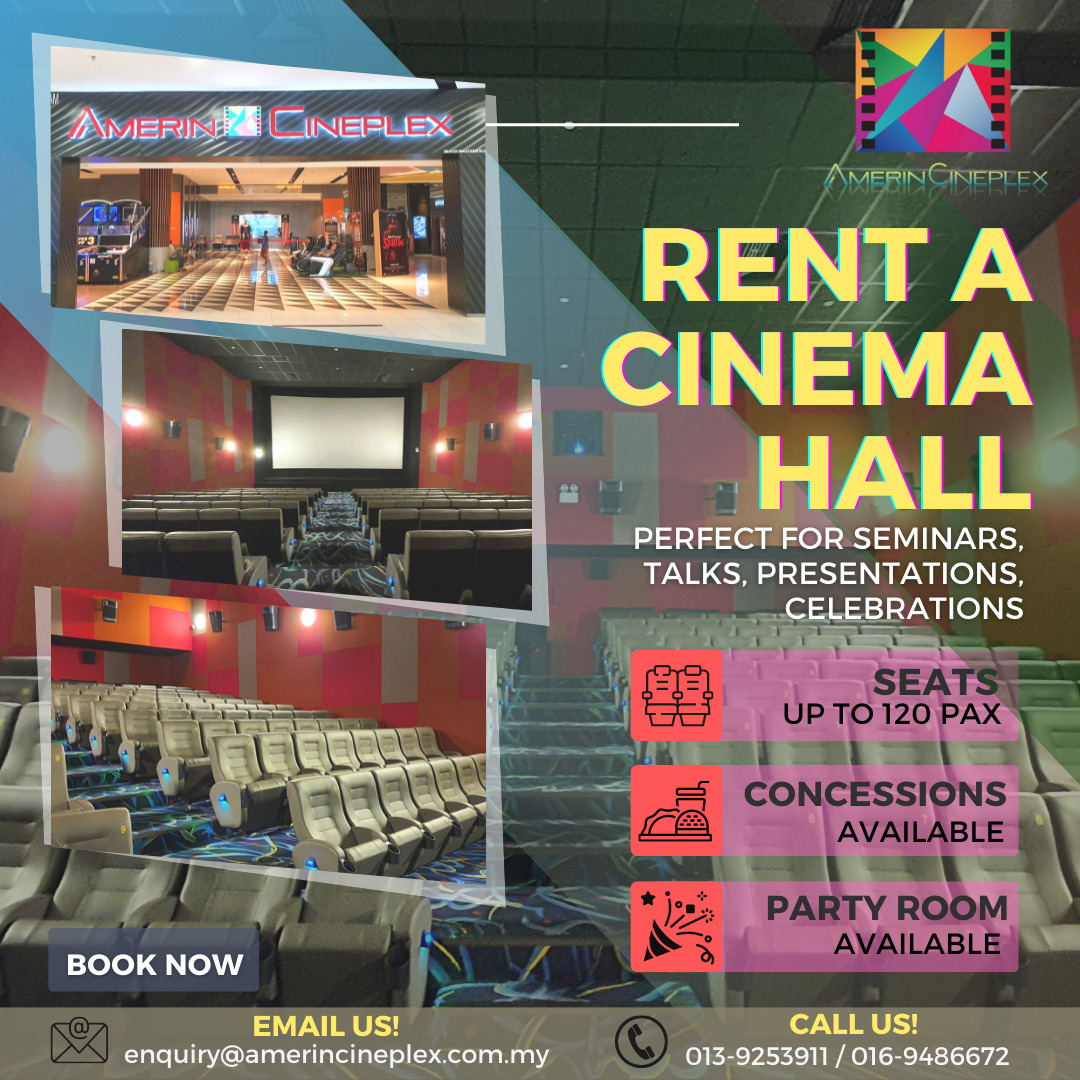 ---
Looking for freshly made popcorns to serve your party crowd? Or maybe you want to have a movie night at home and in need of a mountain of popcorn to munch on? ?? #AmerinCineplex is here to help you! We now offer fresh popcorn for parties, events, gatherings or even if it's for your individual self (well, one can never get bored of popcorn)! Just let us know the quantity (in gram) you need, and leave the rest to us!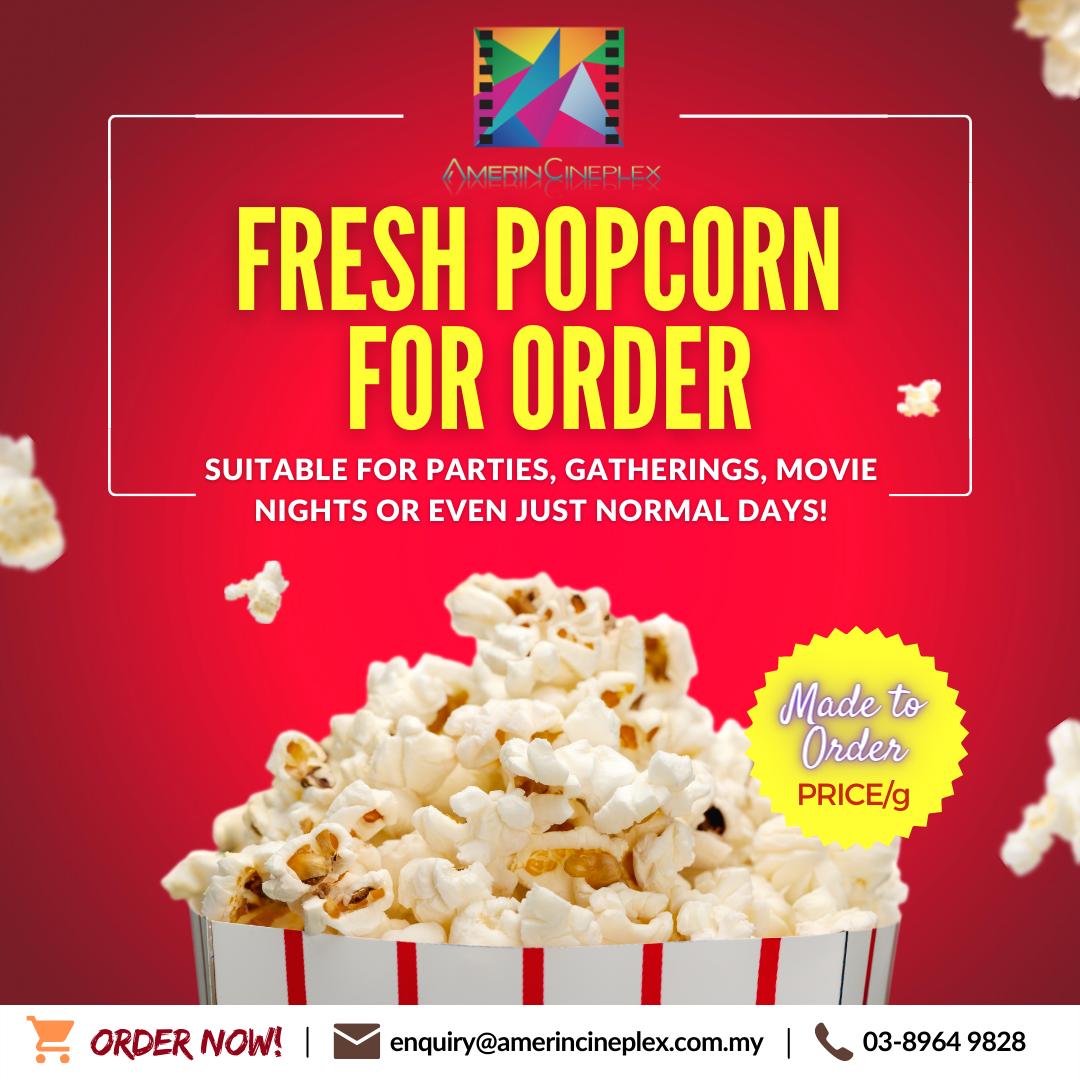 ---
Who says you must burn a hole in your pocket whenever you watch a movie in the cinema? Catch a movie with us and get our combo deals with amazing great savings! Now you can even brag to your friends while enjoying the amazing caramel popcorn from us!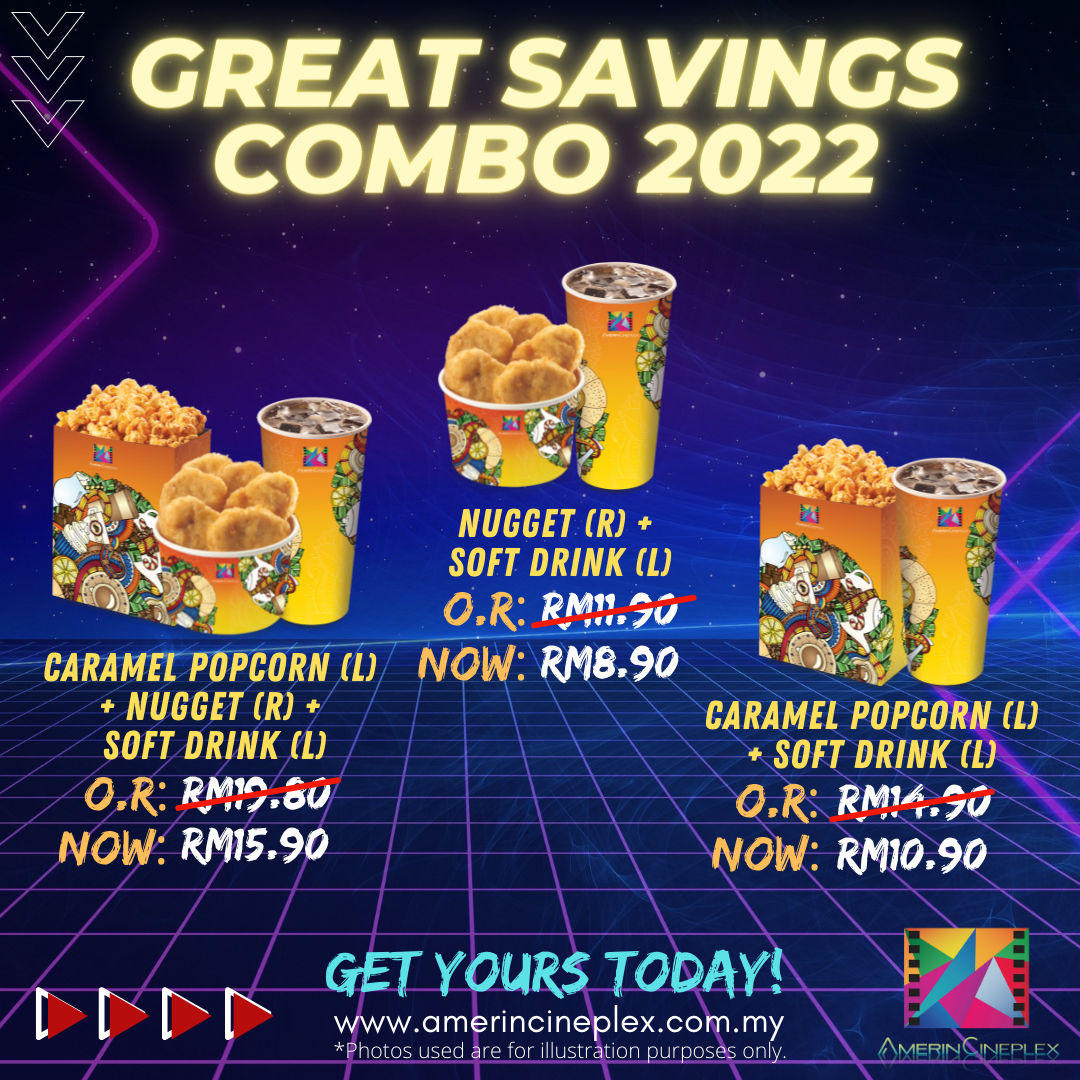 ---